Things To Do

In San Antonio

Named one of nation's most romantic cities by Travel + Leisure Magazine, San Antonio is home to the first ever UNESCO World Heritage Site in Texas, one of only 23 in America. We want to take this moment to welcome you to our captivating city and historic hotel near River Walk. Enjoy the excitement of a feverish sports town with a thriving food scene. Take your family on a tour of storied sites and don't forget to invite your furry, four-legged friends for the experience.
Featured Attractions

The Alamo

Famed for the Battle of the Alamo in 1836, the site is now a museum in the Alamo Plaza Historic District.
Featured Attractions

River Walk

Lined by bars, shops, and restaurants, the River Walk is a top San Antonio attraction.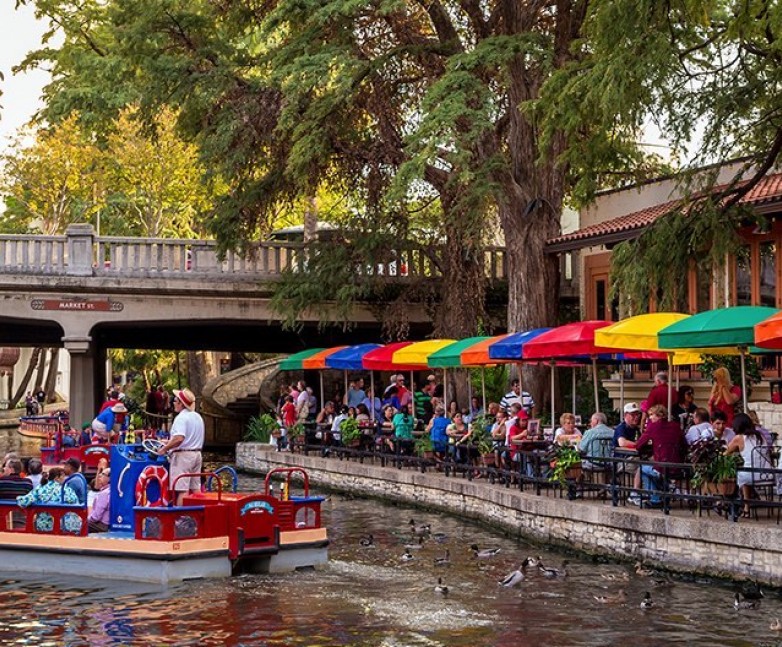 Featured Attractions

The Pearl Brewery

Newly transformed, the iconic Pearl Brewery now boasts restaurants, retailers and San Antonio's only year-round Farmers Market.

Getting Around
Getting to the Crockett Hotel couldn't be easier. Super Shuttle San Antonio is a great way to get around the town, and you can book via phone, online, or mobile app. Call 1-800-BLUEVAN (1-800-258-3826) or visit www.supershuttle.com. Reservations are required and services are provided 24/7.
Alamo Plaza Spa
Treat yourself to a day of rejuvenation at the Alamo Plaza Spa. Our friendly, professionally trained spa therapists offer an array of soothing spa services, including massage, herbal scrubs, wraps, facials, salt glow, and other body treatments. The spa's Texas-themed full- and half-day spa experiences are delightful experiences with buffet lunch and valet parking included.

Book Appointment