Ernie's Bar is a comfy, cozy watering hole with views of the Alamo gardens. Featuring draft, bottled beers, and a full line of cocktails. We have a special focus on Texas offerings as well; like beers, whiskeys, Vodkas, and Gin all from our state! As an added perk, popcorn is always free here!
Our bar is open from 4pm to 12am. Happy hour is from 4pm to 6pm, with $3 pints of 6 different types of draft beers- stop by to see what they are.
Make sure to try a few of our specialty cocktails, like the Lynchburg Lemonade, featured below.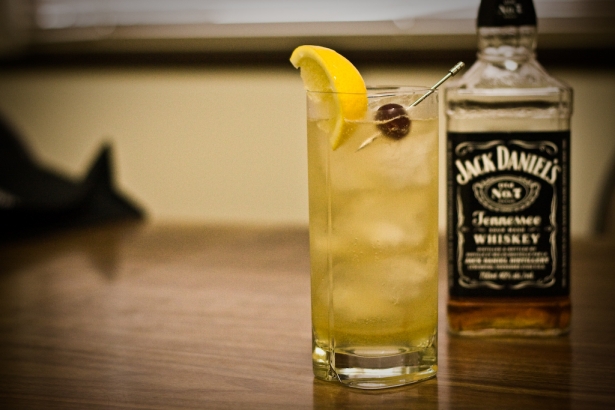 We do not have a full food menu, but a food delivery menu is available upon request, including Mortons Steakhouse menu!